Welcome to Najmah
- the website of Corinne Teyssedou
"Medicine…. is the art whereby health is conserved
and the art whereby it is restored after being lost."
(Avicenna, Code of Medicin, Part 1 Lecture 1 § 7)
In modern medicine these two interwoven parts - prevention and healing - have been divided between different professions of our health system. I do not believe that such a separation is useful or even workable. That is why I have two professional titles: "Gesundheitstherapeutin", health therapist, which covers the realm of well-being and prevention, and "Heilpraktikerin", health practitioner, which gives me the right under German law to diagnose, find relief for or heal human illnesses and diseases. In that way I stay within the rules and, at the same time, am able to keep the whole picture in sight.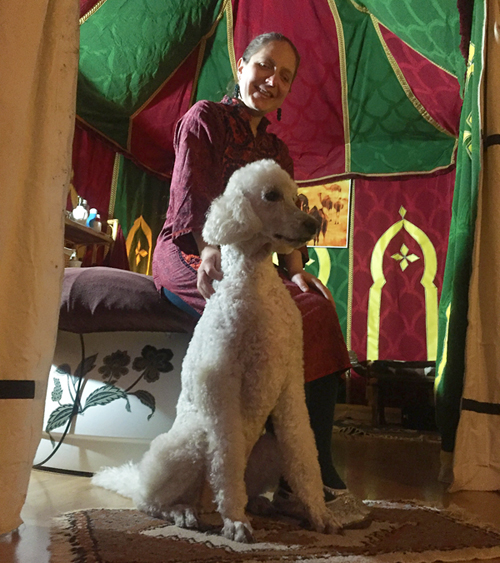 * Aroma therapy * manual therapy * ear acupuncture * dietetics
As I am blind, I use the advantages that my disability brings to my work and life. For instance my well trained sense of smell and touch help me with my work with essential oils and with massage. Also you don't have to worry that I am distracted by looks.

On the other hand, being blind obviously brings with it also certain limitations. As I am very aware of these, I will not for example diagnose skin problems.